It is extremely important to deal with dead-bolts in a correct way to ensure you and your belongings are secured at all times. Our latest tools can help you get rid of old or damaged bolts easily and quickly. We have experienced technicians working with us that can help you in all matters related to this. Just make sure you call us with your details. We will be at your place at short notice and help you replace the bolts with the new and efficient ones. Cody the Loc Doc Roseville CA has provided these services and much more in the past and can help you as well.
Try locksmith in Roseville CA for high quality Gun Locks
Using guns that do not come with locks or using guns with damaged locks can be quite risky. This is the reason why you need to try gun locks. Some of the best locks can be acquired through Cody the Loc Doc in Roseville CA. Our locks are made of latest technologies and can provide you services you will be proud of. They are perfectly safe to use and are easy to operate. Upon placing bulk orders with us, you can also expect an attractive price or discount. So make sure you get in touch with us and get the locking solutions that will make a difference to you!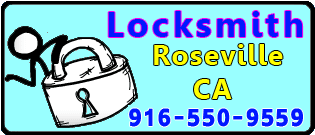 Get reliable and efficient ignition switch keys from Locksmith Roseville CA
As compared to the general key you have been using for your car or other vehicles, ignition switch keys are sure to provide better security features. The specially installed chip in these keys comes with unique numbers that make them safe to use for different applications. These keys come with unique design and improved technologies so that your vehicles are safe at all times and at all places. To get these keys for your vehicles you can contact Cody the Loc Doc Roseville CA directly at 916-248-4314 or visit our facility. We have already provided several of these keys to different types of vehicles and helped secure them permanently.
Related Searches: Locksmith Sacramento, locksmith near me, 24 hour locksmith Sacramento, North Highlands CA, Roseville Locksmith, Locksmith Auburn CA, Elk Grove Locksmith, and more…
About Locksmith in Roseville Locksmith, CA
Our staffs are involved in real time practice for twenty years. We have been offering unique and improved security solutions. Many people use high-tech security...
Window gates are no more expensive as they used to be a decade ago. If you start observing, you will find window gates installed on...