Cody the Loc Doc believe in education for excellence. The ALOA offers training from experts in new security technologies and regulary holds certification tests for the members. Here at locksmith in Sacramento, CA, we work with these experts to maintain knowledge and proper certifications. These certification let the customer know that we have experience in all technologies involving security. We want to pass on our knowledge to the customer at a great price and we want to help secure your business or home.
Locksmith Sacramento, CA Knows the Constant Evolution of Security
Cody the Loc Doc in Sacramento, CA, the constant evolution of technology, as well as, the ever advancing criminal is understood well. That is why we are memebers of the ALOA Education and we maintain recertification and training in new technologies. Cody the Loc Doc Sacramento, CA is proud to maintain the integrity of the physical security industry. This is the best company in the area when it comes to building and maintaining a great security for the customer. There has never been a better reason to call than now and get the protection you need.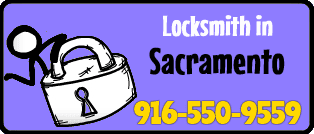 Locksmith in Sacramento, CA Can Help Local Business Lower Insurance Costs
Each locksmith on Cody the Loc Doc team has the certifications necessary for a reputable a service. A service that is known to insurance companies as a safe way to prevent crime. These are savings that we want to pass along to customer. We want to help local businesses stay safe and if we can help you save money then that is even better. Our locksmith team works around the clock to maintain a reliable and convenient service for the local businesses in the area.
A Member of Certified Automtoive Locksmith
Cody the Loc Doc automotive locksmith is a member of CAL. Our technician is mobile and can make service calls 24 hours a day. This means that a our tech can be called to arrive anywhere in the city for repair ignitions or locks. Our automotive tech is capable of transponder reprogramming and key duplication. This is a comprehensive service for personal water cariers, motorcycles, automobiles, and tractors. You no longer have to rely on the dealership to replace lost or broken keys.
A Locksmith in Sacramento, CA Certified by the Safe and Vault Technicians Association
Cody the Loc Doc in Sacramento, CA that specializes in safes and vaults is on stand by 24 hours a day. Our safe technician is talented in repairing and cracking safes or vaults. We also have for sale brand name safes from known companies like Hamilton, Dahle, ioSafe, Fire King, and so many others. These safes are certified by the National Fire Protection Association. They can be a quality addition to any home of business that needs to store valuables, sensitive items, or guns.
A Locksmith in Sacramento, CA that Specializes in Custom Residential Security
Cody the Loc Doc in Sacramento, CA has all the tools necessary for designing to perfect defense for any style of home. We understand that all dwellings are different and that is why we take the time to fit each place of residents with the protection that best suited. We cary all major brands of locks including Arrow, Baldwin, Kwikset, Schlage, American Lock, Wilco, U.S. Lock, and many others. Remember to ask any lock by name and have your home fitted with a state of the art security system duplicated no where else.
Our technicians are experts on many styles of locks including deabolts, jimmy proof deadbolts, rim locks, mortise locks, tumbler locks, cam locks, electronic locks, electric strike, keypad, magnetic key lock, and many others. This will help us reliably assess the needs of the customer. This is the best in custom home and office security. Our technicians will address the security needs of the customer and respond accordingly with the proper product. Each lock has their own advantages and weaknesses and we want the customer to be properly informed. We Operate 24 Hours a Day for Emergency Repairs This is a fully mobile team of technicians that operates 24 hours a day. This is the best emergency lock repair that can be found in the city. This a service designed for the convenience of the patron.